Reserve a Coach Bus for Your Next Event
The Who, What, Why, When and How to Reserve a Coach Bus for Your Next Event!
If you're hosting an event, whether it's a huge corporate party or small church retreat, you know how stressful planning can be and if you are not an event planner, it can be even more taxing on your time and budget.
Listed below are some answers and suggestions for making sound decisions when renting a motor coach – or any bus for that matter.
WHO?
You must do your research on the company from which you choose to rent.
Online reviews are all well and good, but make sure you check the Department of Transportation website using the company's DOT number to determine their safety rating and overall standing with the agency.
Safety, NOT COST, is the number one factor when making a decision about which company to use for your event.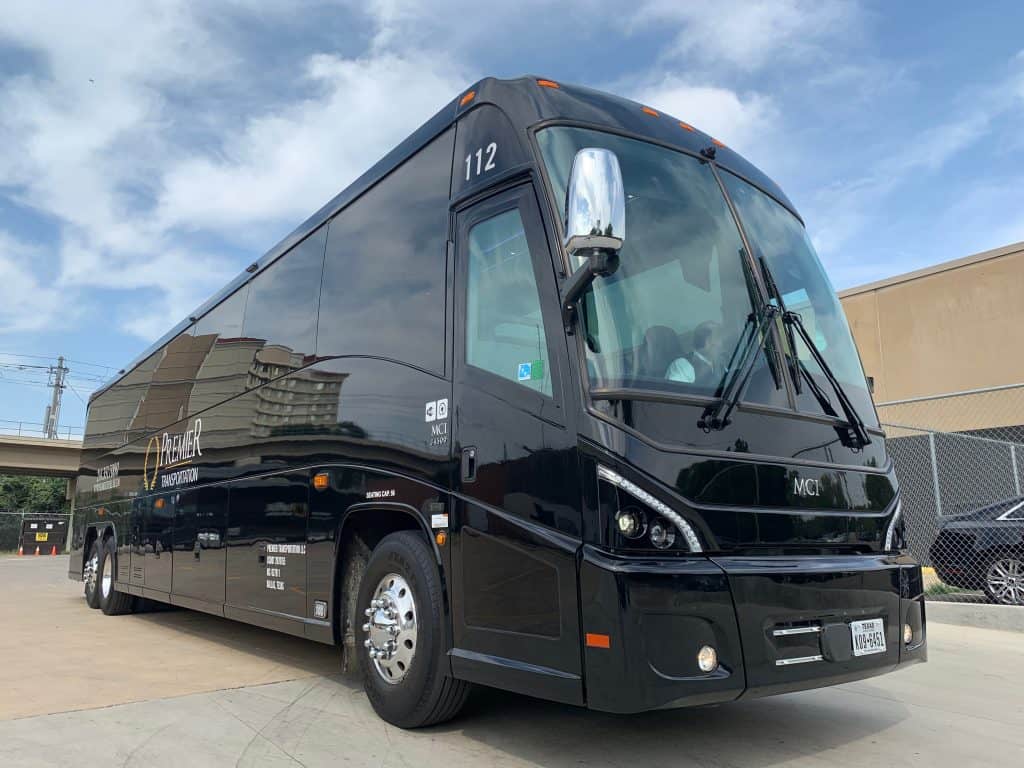 WHAT?
Your event and number of passengers – and to some degree, the distance you will traveling determines which type of vehicle you search for. Buses range from 21 passengers all the way up to 56 passengers. There are even some 70 passenger double decker buses in larger markets.
If you are booking for a wedding, shuttling guests between the church and reception in a 31 passenger bus, even though you might have 100 passengers, might be easier due to the venue, streets, or parking than renting a large coach bus.
Likewise, even though you might only have 35 passengers, renting a 56 passenger coach bus for 3 hour trip, might be the ticket as those buses are better highway vehicles (smoother ride) and of course, they all have a restroom.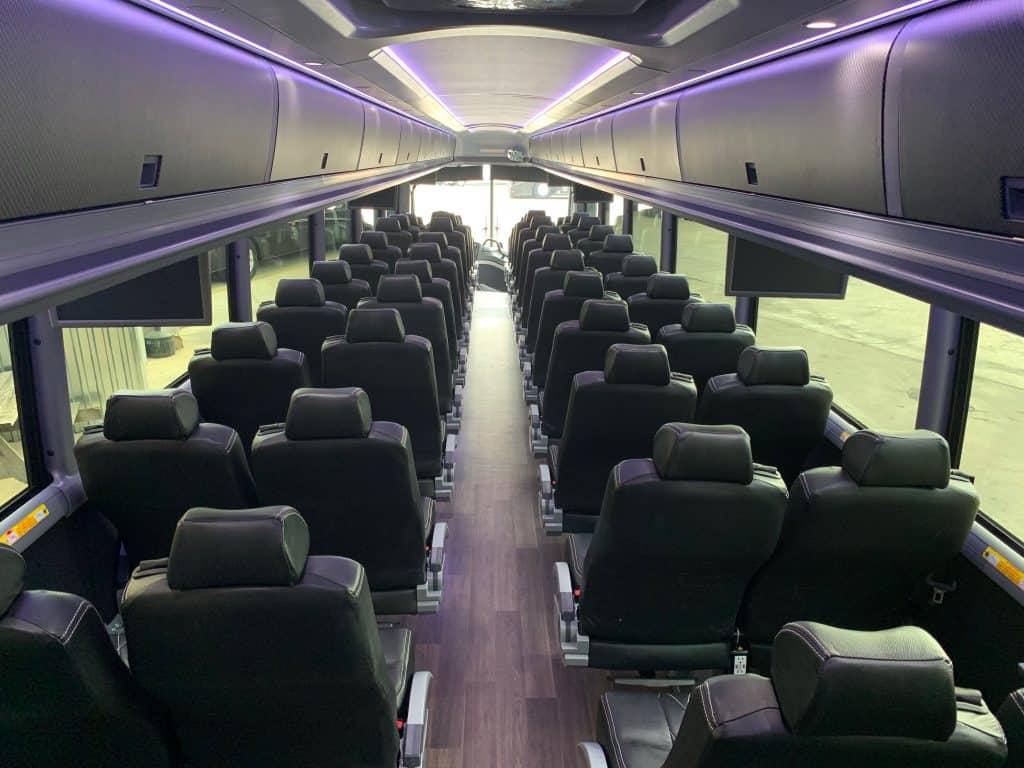 WHY?
Why do you rent a bus?
Most events are pretty time sensitive and having everyone together, arriving on time and in a good mood, leads to a successful event.
Remember, if your attendees don't show up, you don't have an event. Lastly, transportation is not just getting from point A to point B… it's an experience.
Your guests will enjoy the "on board" goings on and appreciate the fun that accompanies the bus ride.
WHEN?
While transportation is usually the last thing people think about, seasoned event planners understand that most markets have limited inventories and get "the metal" booked first.
You know there is going to be an event, so be proactive and book your transportation first.
Transportation companies have very accommodating cancelation policies, unlike some venues or caterers… there is no foul in over booking for an event and then scaling back once your guest totals start coming in.
Additionally, if you are late to the party (late to book your vehicles), the better companies and their newer vehicles are already booked for other events/clients.
Don't be the event planner or person in charge that has to scrape the bottom of the barrel for a bus. Remember, the first impression for your event is the vehicle that arrives to pick everyone up – and unfortunately, if you have scrapped the bottom, they are probably going to be late, too.
HOW?
At Premier Transportation, we recommend getting an online quote for the services needed.
Once you have received 2-3 other quotes from other companies, we advise that our potential new clients call and discuss their expectations and then let our staff assure them of our service levels, discuss details and any concerns they might have.
We want to create a relationship and trust so you can concentrate on other aspects of your event. We recommend you visit our website and our social media platforms for recommendations and testimonials that will help put your mind at ease.
COST
Most companies base their rates on a flat hourly rate with a required minimum time… usually 5 hours for a coach bus. Other size buses might have lessor minimums, but understand that evening and weekend events are where transportation companies make their money.
You have some negotiating power during low season time frames and also days of the week that are not so popular, but don't expect huge concessions on Thursday, Friday or Saturdays.
Most companies require a 50% deposit and have 5-7 day cancellation policy… these terms vary and, again, are negotiable.